Like other growth practices, PPC advertising also requires an iterative process to deliver better results every day. Hence, of course, if you are stepping in the advertising area, you have to know that you'll need to spend some time to get good results. It's not possible to say that it's a super manageable and easy process to handle when you have a big account, but still, when you have a relatively smaller account, it's not extremely hard to apply an iterative approach and improve your results every day.
At Adspert, we have a side project called Performance Insider, where we are giving optimization suggestions on our users' Google Ads, Amazon Advertising, and Microsoft Advertising accounts, leveraging Artificial Intelligence, for free. I am responsible for the product and growth of Performance Insider among my other product-related responsibilities. Within that context, I've built a somehow straightforward and easy to manage the process to improve our advertising campaigns. A big part of this process includes daily (some weekly), repeatable, and relatively dull tasks.
It's not very easy to kick off this process since it's hard to create habits, but once you start doing it and get used to it, it's a piece of cake. I'll share my whole process to set up and keep up with the routine tasks at another blog post, specific to the ad optimization practices.
There are a few things that I'm either doing or automating every day or every week regularly for our Google Ads account for optimization. These things are;
Checking Search Terms
Syncing Campaigns with Each Other
Assessing Keywords
Keyword Mining Campaigns
Checking Placements (when there are active Display Ads)
Changing Bid Adjustments
Changing Bids
Creating Side Tasks for Ad Copy and Website Copy
Now, let's go through each of these actions.
1. Checking Search Terms
I think this is one of the two most crucial parts of optimizing an advertising account. So under the Keywords section for your campaign, there is a report called Search Terms. The Search Terms report shows you the real searches people have made to trigger your ads. For example, the Search Terms report might include a text such as well-baked cookies if you have "cookies" in your keywords list.
Now, along with providing this list, Google allows you to add these keywords directly to the related campaign or enables you to add them as negative keywords – where when added, these searches do not trigger your ads.
Hence, adding negative keywords to your account regularly helps you not spend your money on useless searches, and adding new keywords helps you to expand your targeting with good performing and relevant new keywords you've never thought of.
How to manage that page? Please check Google's Search Terms support article, along with the Negative Keyword Addition support article.
2. Syncing Campaigns with Each Other
In our account, we have several campaigns we're actively managing. Even though it is not very modern to have several campaigns when they have the same campaign type, I still prefer that structure for easier management.
Well, our campaigns are grouped by different geographical segments and by their types. There are keyword mining campaigns (will detail it below), where we generate a lot of new keywords by evaluating search terms. Since we have multiple campaigns, we compare all keywords across different campaigns every week, and we synchronize them by adding relevant keywords to the campaigns that do not have them but can target them.
There is one important thing here; which is the competition. Even though Google states that they manage in-account competition across campaigns, to keep your structure clear, you shouldn't add the same keywords with the same matching types to campaigns targeting the same audiences.
3. Assessing Keywords
Not all keywords perform great forever. Even though your newly added keywords start with a good performance, perhaps, they might begin to perform poorly due to the changes in search trends, your positioning, or your service. Hence, carefully monitoring the performance of your keywords is an important activity. But how should you evaluate your keywords?
There are a couple of ways to check them. The important thing is to generate results from your advertising campaigns, but the metric to look at will change based on your focus.
If you are focusing on delivering direct revenue, then you should check the ROAS; so that you can quickly evaluate.
If you are focusing on driving traffic, you should check CTR and CPC to understand which keywords fit your service better and how cheap they are.
If you are focusing on generating form submissions, you should focus on CTR and Conversions to see which keywords perform better.
Now that you know what to focus on, you should check your keywords by these metrics and evaluate them. So, for example;
If a keyword gets 200+ impressions but no clicks, you can pause this keyword, but also, you should check the quality score of your ads to see if your ads targeting that keyword are relevant/good performing with your creatives.
If a keyword generates 500 clicks but no conversions, you can pause this keyword, but also you should check your Google Ads conversion settings to see if your conversions are correctly being transferred.
It would help if you filter all keywords based on these criteria, and then pause the low performing ones to improve your overall campaign performance. You can take this action once every week.
4. Keyword Mining Campaigns
As Google states, 15% of the searches are coming from new keywords, so even though you have your keywords with a good reach, your keywords might lose their reach, and eventually, you might be limiting yourself due to the changes in the market.
Well, that's where broad keywords come in for help, and we know them very well. Keyword mining campaigns are just for that basically; they are campaigns that you can create that includes only broad and phrase match keywords with a relatively lower budget so that you can continuously observe what people are searching for in your target market and expand your reach by adding the new terms that you see fit.
Of course, many tools help you mine new keywords, but since new keywords are being created by users every single day, having something small on the side would help to amplify your results.
How to create a keyword mining campaign? Create a new campaign, add all your keywords into new ad groups by changing their match type to broad, and set a small budget. This will allow your ads to generate new search terms that can help you extend your reach.
5. Checking Placements
We've mentioned the search term checks in the upper-level, well, that's for keywords; if you are running display campaigns, you also need to check your Placements report to see which sites/apps/videos you've clicked from.
This is crucial, because practically speaking, some apps that people are actively using and seeing ads due to incentivization. As you can easily guess, those apps are games, video apps, and children apps.
You see the source of traffic in this report, and you can easily check them to see if you want to blacklist any of them. This will help you to block all further low-quality placements and continuously improve the placements your ads are displayed at.
6. Changing Bid Adjustments
Changing bid adjustments is one of the relatively harder things in this list, but eventually, it's not that hard. To quickly describe, bid adjustments allow you to adjust your bids based on dimensions like device, gender, geography, et cetera.
How does it help you with optimizing your campaigns? Let's go through an example. Consider having a service that allows people to buy from you all around the world, but your most profitable customers are from France, and hence you'd probably like to spend more on France and give less attention to some other countries who are not going good for your ads well. Using these observations, you can increase the bid adjustments on the good performing countries and decrease them on poorly performing ones.
Doing this continuously every week for different dimensions helps you optimize your account so that you can generate more results.
7. Changing Bids
We've just mentioned bid adjustments, and bids are the cost per click or cost per conversions you can set for keywords or placements. Why change bids? As you might have noticed already, Google Ads is a very competitive space, and it's not quite easy to beat your competitors.
So, to expand your reach and beat your competition, you should sometimes change your bids. Actively changing your bids allow you to get two benefits, (1) you can extend your reach, and (2) you can optimize your spendings.
How and when to do that? There are a couple of things to look at. Especially for search campaigns, you can check your impression share and your top of the page rate. If you are not 100% there or have very low rates, you can play with your bids to outperform your competitors, along with optimizing your quality score.
The second option is to optimize your spendings further. You might be overspending on specific keywords with high bids, so lowering them down and testing with bids would allow you to find out the best bid position that helps you get the most out of your spendings.
8. Creating Side Tasks for Ad and Website Content
Well, there are also other kinds of things. For your ads, there are two things you can do. You can either improve your ads and, of course, your website (landing page) to improve your conversion rates. Hence, you should try testing new things on your ads and your website. How to find improvement areas?
You can check the CTR and quality score metrics of your ads, and then easily identify the ones that are performing poorly so that you can work on coming up with creative and better ideas to improve their performances.
Regarding the website, you can take a lot of actions to find out improvement areas. You can implement Hotjar or Yandex.Metrica to see screen recordings and usage heat maps to see how your visitors are engaging with your page, check Google Analytics to find out your low converting landing pages, run surveys to collect visitor feedback, and much more. There is no limit in this field, and you can go as far as you can.
That's it.
Well, especially for small teams and solo marketers, these might sound tiresome. But, when you put it into a schedule and consistently do it, it'll start becoming easy. Although you can do it to a certain level, afterward, it'll be a bit harder to manage a big account, and it's not very scalable to make more people work on the account.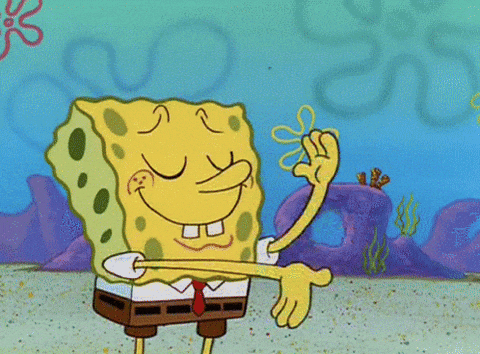 Hence, it might be handy to use an advertising optimization or bid management tool when the account grows. But until then, you should continue playing with your account to understand the mechanics of PPC campaigns better and generate better results.
---
Thanks for reading! 🙌
Have questions? Comment below, DM me at @ThisIsCaglar, or e-mail to me at tokiyashi@gmail.com. What I'm writing about? I'm writing about start-ups, product design, tech-related observations, and marketing. If you want to subscribe to my adventures, subscribe here.