I've got many confessions to make. However, I'm proud because none of these confessions include buying e-mail lists from the people who are sending me e-mails every day. It's tough to close your eyes to all those glowy offers which promise you thousands of potential prospects' e-mail addresses, titles and company names for $200-$300. Is it something that works? I have no idea since I haven't tried it in the past. I don't believe in spam but have a belief in human connection and the power of persuasion.
Anyway. That is not my confession.
My confession is trusting a 20-years-old company's CRM.
I want to grumble about it a lot – but this story doesn't include any grumbling. This story is actually how I accidentally made the MailChimp account of Enocta suspended, and then fixed it in a way that it won't be suspended again.
First, if your company has an old-school CRM, then you are probably importing and updating your contacts in MailChimp manually. Sure, you might be using Zapier or have custom integration, but in the beginning, everything starts with a manual import. Then, another manual import follows.
That's what I did at first. I had no idea that the CRM data was highly super old, and a significant portion of the e-mails was bouncing. Without knowing this reality, I crafted the content on Google Drive, copied it to MailChimp, tweaked the design, scheduled the e-mail, and yes! E-mails were sent, and within a couple of minutes, our MailChimp account was suspended.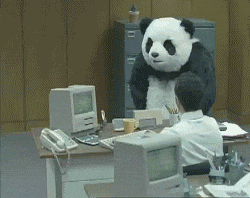 Where do we go from there? Well, even though it took some time and teardrops by not bringing chaos, I handled the situation by taking a set of actions. Here are the steps I took to fix it once and for all.
The Action Plan
My action plan consisted of a few elements. The first one is starting the resolution process with MailChimp to make the fixation as fast as it can. Afterward, to avoid any misunderstandings and chaos, we need to inform our team about what has happened, why it happened, and how we're going to solve it. Beyond these, we need to come up with a set of actions that'll both save us, and make you fix the CRM troubles in the background on a scale.
Again, we need to fix it once and for all, because no smart people like doing the same things over and over again.
1. Immediately Contact MailChimp Team
This should be the immediate action you take. Even though everything goes just fine, it might take 1-5 days for the MailChimp compliance team to resolve the issue. Also, it would help if you can make them sure that you handle the e-mail validation process according to the laws. To make the process faster, make the information below in ready.
Screenshots and links of your opt-in forms where the user's "consent" on receiving your marketing communications. This is a must, no way to escape that. If you have these in a language other than English, you might need to translate them within the screenshot or explain what is what in the e-mail.
If you add your customers to your CRM manually (your sales team enters the information of your customers), then you'll need to share a scan of a contract or something which includes your customer's "consent." A single example would be enough; you don't need to share all the legal documents you have.
Also, it would be best if you clarified that you have a physical connection with these people offline. Even though you are not able to provide anything, it's still your word. You can show them the previous e-mail campaigns that you have sent, or any other activity that proves your connection with them.
After providing these, they'll ask you to make your manually added subscribers re-subscribe again. So you have to share a subscription form with your subscribers so that they can re-subscribe. You can open your MailChimp account, go to the Audience tab and click on the Signup forms link to re-design the default forms. MailChimp gives you a link to access that form, but you can also embed that form to a landing page for a safer experience.
Then, things will be just okay. That's all you need to do.
2. Inform Your Team with Details
I know it's not the most convenient step; but yet, it must be done. As a marketer, you are working with many departments, where their targets get affected by your internal and external activities. Hence, it'll be better to let them know asap.
Well, it's not the end of the world. On the information you share, you must mention the following items;
Clearly explain why and how the situation happen. Articulate the problem and why it occurred. Even though you don't want to complain, tell the details.
Show them you are aware of the situation and already contacted the MailChimp team to fix this issue immediately.
Share the action points you will take in the future as bullet points to show you own the situation, and it won't occur again.
That's it. It shouldn't be a hard thing to do – and if it is, then probably that organization has some managerial issues; which is a whole different kind of topic.
3. Validate Customer E-mails
Okay, we have fixed the issue. But how are we going to avoid this problem to re-occur again? Of course, by verifying the e-mails. Here are three approaches I took while verifying the whole list.
Checking the customer data with my naked eyes, I found some patterns where the fix is not too hard to apply. (1) There are some mistakes in the company domains like writing "unilecer.com" where it was supposed to be "unilever.com" et cetera. (2) Some of the e-mails start and end with apostrophe (') where probably they were copied from an e-mail provider and pasted like that. (3) Another one was the Turkish characters. Applying these three techniques, I was able to fix 10% of the e-mails manually.
I need to build an e-mail list that has the potential of being invalid; so that I can know what to fix. Hence, I downloaded the past e-mail activity and removed the e-mail addresses that have successful deliveries from my suspicious e-mails list. A good amount of them was in this bucket.
Now, the best part. I checked several tools on e-mail validation but considering its integrations and price; I decided to go with Kickbox. However, there are companies like ZeroBounce, NeverBounce, and TheChecker in the space that have better customer satisfaction levels according to G2 Crowd. Anyway, selecting the verification tool, I uploaded my e-mail list and waited for Kickbox to do its magic. After a couple of minutes, it was able to give the status of around 90% of the e-mails I uploaded.
Now, I have a clear list of e-mail statuses. Since I don't want to lose any piece of information, I created a new field in the CRM called "E-mail Status" that has "Not Usable, Usable, Unknown" options in it, and labeled all contacts with that field. Every time a new person is added to the CRM, its "E-mail Status" is being "Unknown" and gets updated according to the e-mail activity.
That's it! Also, since e-mail verification services might integrate with your CRM directly or through Zapier, you can automate this process and never have a headache like this in the future. You can also add a manual repeating task to your workflow where every month you can download the newly added contacts, and verify their e-mail addresses.
4. Make Your Process Smarter
Of course, even though we can automatically verify the e-mail addresses inserted into our CRM, we can implement smarter ways to add new contacts and their information into our CRM.
The main suggestion I'll share is using the e-mail extensions of CRMs. As far as I know, HubSpot has a Chrome extension where users (your team) can add the people they communicate with automatically to the CRM. The same feature also happens to be at Dynamics CRM and FreshSales.
Our work here is done.
That's it. I know it's troublesome and annoying. I know that you're saying "Oh – now we have to deal with this too!" when you face this situation. But believe me, once you fix this issue and build your system, you'll not face this kind of a problem again. Now you can enjoy your well-brewed coffee, and continue rocking the marketing world!
---
Thanks for reading! 🙌
Have questions? Comment below, DM me at @ThisIsCaglar, or e-mail to me at tokiyashi@gmail.com. What I'm writing about? I'm writing about start-ups, product design, tech-related observations, and marketing. If you want to subscribe to my adventures, subscribe here.